Point of Sale Systems
Do You Need a New Point-of-Sale System?
If your POS system is a hindrance, not a help when things get busy, or doesn't have all the features your restaurant needs, it is time to consider replacing it with a new one.
Is Your System Outdated?
If you are spending more time than you should on maintenance, updates and troubleshooting and your staff is constantly getting frustrated by the POS system, maybe the problems cannot be solved just by a software upgrade.
Are You Paying For Support?
You thought that you've initially saved money on your POS system, but now, support is taking thousands of dollars away from your business. And sometimes it feels like you are paying for support even when you don't actually need it. It's time to put an end to all of that!
Lauro Restaurant Equipment is dedicated to providing complete solutions to restaurant owners. That includes the state-of-the-art Point of Sale Systems. We are pleased to offer you a solution that worked like a charm for hundreds of our client in the past – Meridian Star Point of Sale Systems!
Call for a Free Demo Today
Se Habla Español!
Lauro Restaurant Equipment offers flexible and low-cost leasing options for full POS system purchases.
A POS system can dramatically improve all aspects of your restaurant's operations, from order taking to inventory management to checkout. In today's tough business climate, a POS system is no longer just a want – it's a need. Meridian Star POS Systems allow you to effectively streamline operations, optimize customer experience, and increase sales.
Hardware included:
Titan 260 4s Touch Screen
Cash Drawer
SNBC-R880 Receipt Printer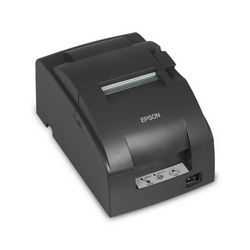 Epson TMU-220 Kitchen Printer
Each system comes with:
Keyboard / Mouse
Router
Battery Backup
Surge Protector
You will also get:
Fully Customizable Layout
FREE Local Support
FREE After Hours Support
FREE 36mo. Warranty
FREE Next Day Replacement
FREE Ongoing Training
FREE Menu Configuration
FREE Menu Updates
FREE Credit Card Integration
FREE Installation
FREE Shipping
Why is Meridian Star POS the best for your business?
The award-winning software
Future POS has been running high volume restaurants for over 18 years and it regularly wins industry awards, including the RSPA vendor of excellence award 9 of the last 11 years. Future POS is designed for the hospitality industry and current with the latest dining trends.
24/7 Support
Customer Service and Tech Support representatives are available 7 days a week to answer all of your questions, and make sure that you're up, running and doing business.